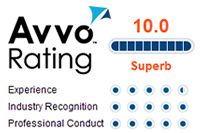 Corey Walker – Iowa Injury Attorney
My name is Corey Walker and it's my pleasure to introduce myself as an Iowa injury attorney. I was born in Pella, raised in Newton and live near Ankeny. I have spent my life here in our great state and one of my passions is to help make our great community even better by helping those in need.
All my life I've been a strong believer in work ethic and honesty. I wasn't born knowing I'd be a committed injury attorney in Iowa, but my childhood certainly helped build me to that point. At age 14, I began working for my grandfather in the concrete construction business during the summer school break. The work was hard, hot, and long, but provided me with framework for my character.
The Education of a Personal Injury and Work Injury Attorney in Iowa, Corey Walker
My grandfather always told me to get a good education so I did not have to do hard labor for the rest of my life. I graduated from Newton High school in 1990 and played on the 1988 state 4A runner-up football team.
After I graduated from high school, my mother purchased an appliance store and I began working on weekends and during the summer delivering refrigerators, washers, dryers and other heavy equipment. I would also help my grandfather when he needed extra help on job sites.
I graduated from Central College in Pella in 1994 and then went onto law school at Drake in Des Moines. After my first year of law school in 1995, I began working with my father, Lee M. Walker, a founding partner at Walker & Billingsley (now Walker, Billingsley & Bair). With J.D. in hand, I became a full time personal injury attorney for our Iowa injury law firm.
Corey Walker – More Than Just An Injury Attorney in Iowa
Aside from my work as an Iowa injury attorney, I remain closely tied to my community. I have served as a board member of the United Way, Animal Rescue League, and Board of Adjustment. I am also a founding member of www.QuitDD.com – a community project to encourage students to end distracted driving behaviors.
In my spare time I enjoy the outdoors and love to go fly fishing, hiking, boating and waterskiing. Many of these events take place as family outings or vacations with my wife, Beth, and our son and daughter.
Corey Walker, Seeking Justice for Injured Iowans
Since 1997, I have been a personal injury attorney in Iowa representing residents injured in personal injury (car, truck and motorcycle accidents, dog bites, etc.) and workers' compensation (work injury) cases. I worked my way through college and then through law school and am dedicated to helping injured Iowans. If you want a divorce or have a traffic ticket, I won't handle your case, but I can refer you to another attorney that will.
I'm often asked, "Corey Walker, what drives you to work as a personal injury attorney in Iowa?" I like helping hard working people who may be taken advantage of by the insurance company. People who are injured are likely to be scared, frustrated and/or upset. These victims aren't always aware of their rights to compensation, or they'll be too emotionally distressed to understand what the insurance companies are doing to their case.
The greatest reward I get from my work is when I can help people who are injured and who are not going to be able to go back to the same line of work find a means to financially support themselves as they explore new options. In some cases, my clients will go back to college with their settlement money and start a new career if they are young enough. Many of my older clients use the settlement I help them obtain to bridge the gap to their retirement.
With hard work and personal attention I help Level the Field between Injured Iowans and Insurance Companies™
The Professional Accolades of Corey Walker, Iowa Personal Injury Attorney
Awards and Ratings
www.Avvo.com Attorney Rating of "Superb"- 10 out of 10
Iowa's Top 10 Personal Injury Attorneys determined by the National Academy of Personal Injury Attorneys
Featured by USA Today, Des Moines Register, Chicago Tribune, KCCI TV, WOI TV and Other Media
Received Award from Iowa Department of Transportation for www.QuitDD.com Program Leading the Fight Against Distracted Driving in Iowa
Professional History as a Personal Injury Attorney in Iowa
Active Injury Practice- Has Represented More than 1,000 Iowans Injured in Car Accidents, Work Injuries and Other Personal Injury Accidents.
Active Trial Practice- More Than 300 Trials With 50+ Jury Trials and Experience in Handling Appeals
Author of 8 Books and Numerous Consumer Reports and Articles
Recognized Lecturer on "Legal Education" for Lawyers
Professional Organizations & Memberships
Admitted to Iowa State Bar in 1997
Admitted to Minnesota State Bar in 1998
Member of the Iowa Association for Justice
Board of Governor for Iowa Association for Justice since 2001
Member of American Association for Justice
Member of Trial Lawyers for Public Justice
Member of Iowa Association of Workers' Compensation Lawyers
Member of WILG- Workplace Injury Litigation Group
Admitted to the United States Supreme Court, all Federal Courts in Iowa and Minnesota State Court
Active in Drafting and Lobbying for Legislation to Help Injured Iowans
District 5A Judicial Nominating Commissioner from 2010 to 2012