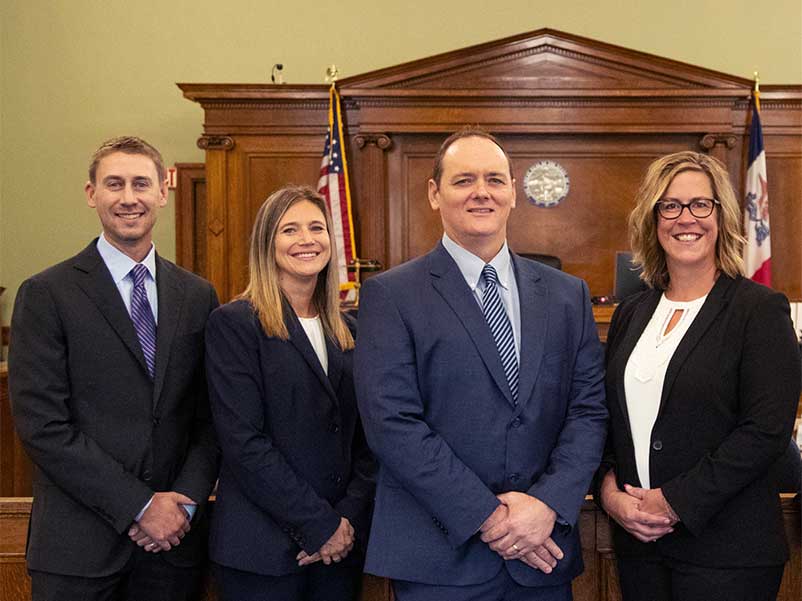 Our firm takes pride in ensuring all clients who come to us for advice are given the information they need to make informed decisions about their legal options. No matter where you live in Iowa, we can help.
As Iowa personal injury and workers' compensation attorneys we want you to have the right information before you make a costly mistake in your injury matter.
CLICK TO ORDER YOUR FREE BOOK TODAY!
Walker, Billingsley & Bair is a six-lawyer firm with almost 100 years of combined experience and an emphasis on personal service. We handle a wide variety of cases throughout the State of Iowa and beyond. Each one of our six attorneys has an area of expertise to meet your legal needs. Also, we have offices in Newton, Des Moines, Ankeny, and Marshalltown to better serve our clients.
We meet our client's needs by providing FREE initial consultations. Call 1-641-792-3595 to schedule your no-obligation, no-cost initial consultation. Also, we provide a contingency fee on personal injury and worker's compensation claims. That means we are only paid if you receive compensation for your personal injuries. We also have evening and weekend appointments available.
If You or a Loved One Have Been Injured, Learn About Your Rights Under Iowa Law
The attorneys at Walker, Billingsley & Bair have assisted many injured Iowans in obtaining the recovery they deserve after being injured. Sadly, many Iowans have been victims of insurance companies and have not recovered due to mistakes they made before they knew their rights. We know that you probably have questions like:
What are my rights and responsibilities under Iowa Law?
What are the common mistakes and how can I avoid them?
Who should pay my medical bills?
Do I really need an attorney?
Before you sign any forms for the insurance company or hire a lawyer, learn more from our books and make an educated decision.
For Immediate Help and Answers to Your Questions
Call Now- 641-792-3595
Meet Our Team
Our Attorneys Have Been Featured By